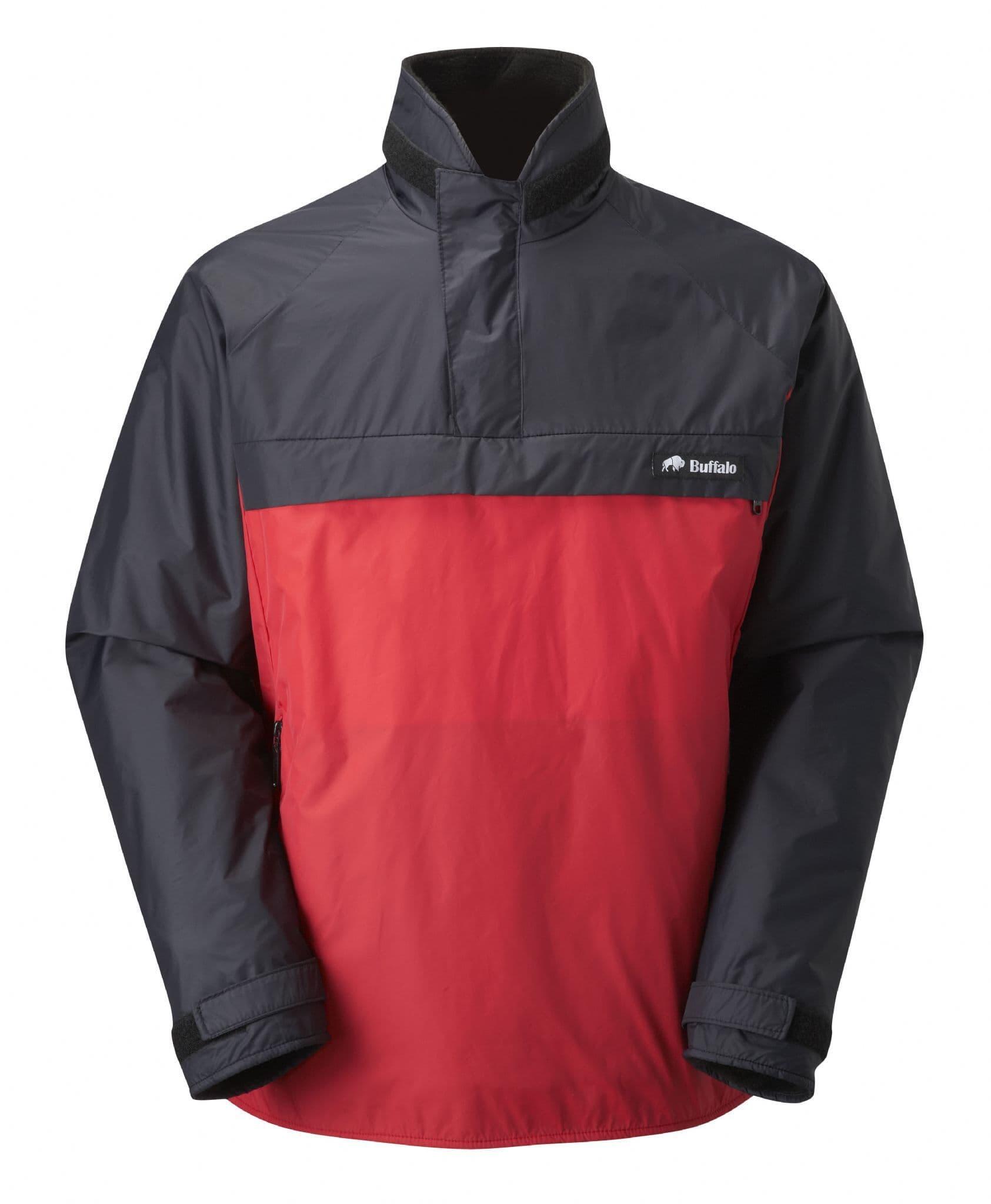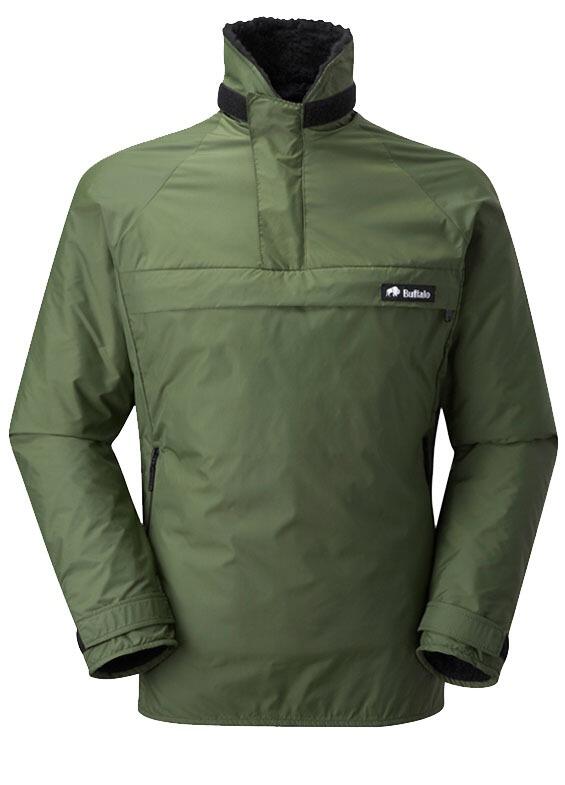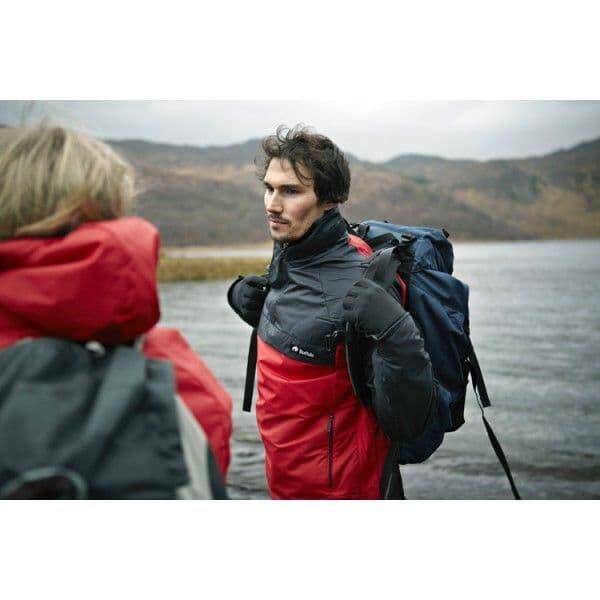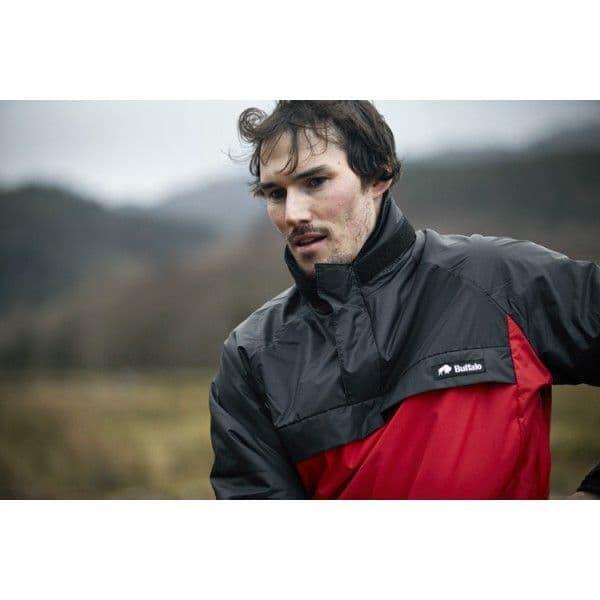 Be the first to review this product.
Buffalo Systems
The Buffalo Tecmax Shirt is a high insulation version of the Mountain Shirt giving a high wicking high warmth performance. The ultra fine acrylic Tecmax pile gives an extremely high warmth to weight ratio.
The Tecmax shirt is used by instructors, mountain guides and outdoor professionals. It is ideal for any activity that involves being stationary for long periods.
The densely woven micropile provides very high insulation whilst also maintaining superb wicking properties. The superb performance is partly due to the 'Tecmax' Pile which has a dense construction of ultra fine acrylic microfibres, but is unique in the fact that the filaments of the pile are polar, and as such the fibre ends are either positively or negatively charged. Water, is also polar, so as soon as water reaches these fibres the resulting polarity rapidly wicks the moisture away from the skin to the next layer. With the density of the fabric, more fibres per square inch mean that there are more channels available for moisture transmission.
Features
Pertex® Quantum shell (Formally known as Pertex Classic)
Tecmax Acrylic pile
Windproof to 50mph
This garment works most efficiently when worn next to the skin.
Sizing is important as the shirt should be close fitting but not restrictive.
Spacious zipped front map pocket.
Storm baffles on neck and side zips.
Touch-and-close cuff adjustment tabs.
Touch-and-close attachment on collar for hood (separate).
Touch-and-close hip adjusters.
Handwarmer pocket.
Scooped back 10cm longer than the front
Rucsac hip belt can be fastened through hand warmer pocket.
Tape and buckle waist adjuster.
Eight ventilation controls on each shirt including two way side zips.
Size: 36 / 38 / 40 / 42 / 44 / 46 / 48 / 50
Weight: 903g (Size 38)
Colours: Black/Red or Olive
Tecmax Shirt

36

38

40

42

44

46

48

Chest Measurement

36
91.5cm

38
96.5cm

40
101.5cm

42
107cm

44
112cm

46
117cm

48
122cm

Inside Arm

23
58.5cm

23
58.5cm

23
58.5cm

23
58.5cm

23
58.5cm

23
58.5cm

23
58.5cm

Neck

18
45.5cm

18
45.5cm

18
45.5cm

18.5
46.5cm

19
48.5cm

19
48.5cm

20
51cm

Shirt Back Length

31.5
80cm

31.8
80.5cm

32
81.5cm

33
84cm

33
84cm

33.5
85.5cm

34
86.5cm

Shirt Front Length

26
66cm

26.5
67.5cm

27
68.5cm

27
68.5cm

28
71cm

28.5
72cm

28.5
72.5cm