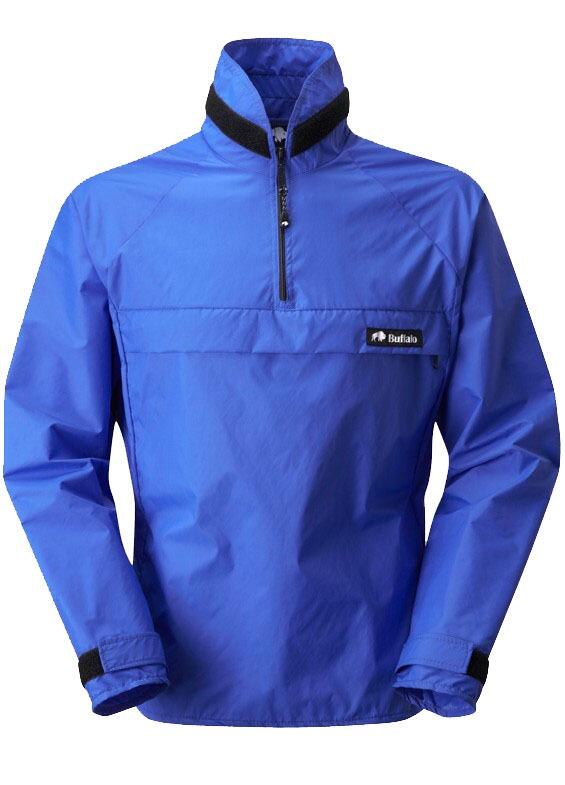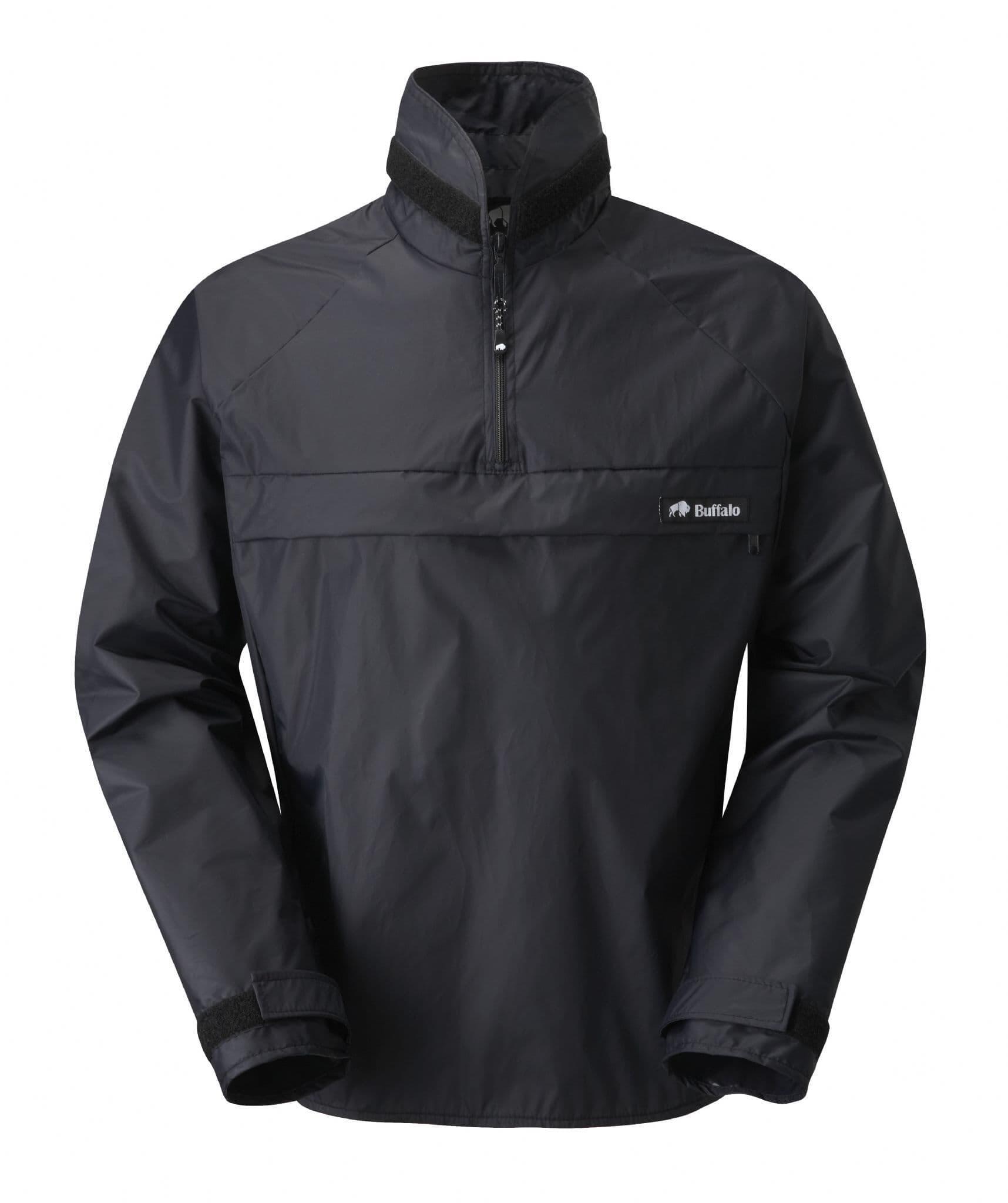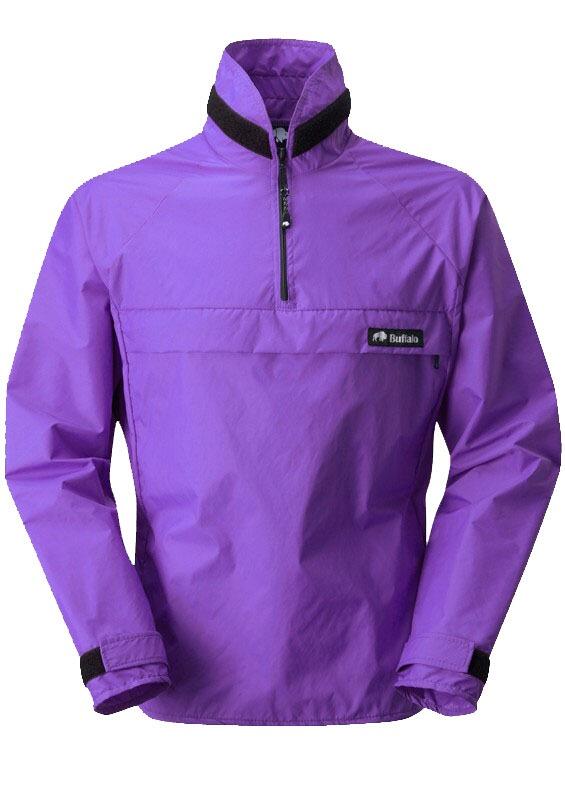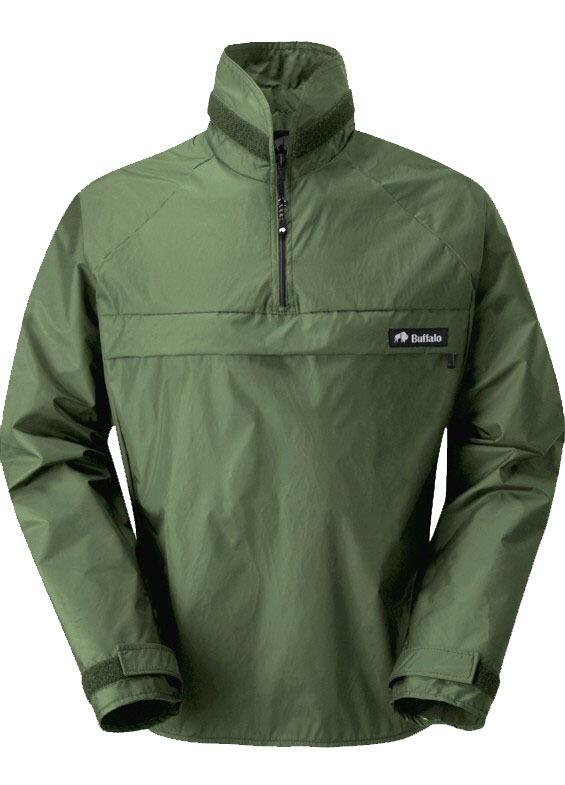 Be the first to review this product.
Buffalo Systems
The Buffalo Windshirt features the Lightweight System - Pertex® Quantum Shell. The classic Buffalo windshirt, used for everything. Originally intended for fell runners, where little insulation is required but getting rid of internal moisture is essential.
Can be worn over a non-cotton thermal for high energy activities or when the weather is warmer, or over a Mountain or Teclite Shirt to give extra protection when the weather really comes down. By putting the "Windshirt" over a Buffalo shirt the wind-proofness is increased along with resistance to rain. Packs down very small and can be left in your rucksack until needed.
Features:
Pertex® Quantum (Formally known as Pertex Classic)
Windproof to 50mph
Product Details:
Spacious zipped front map pocket.
Two way side zips for ventilation.
Touch-and-close cuff adjustment tabs.
Touch-and-close attachment on collar for unlined hood (available separately).
Sizes: 36 / 38 / 40 / 42 / 44 / 46 / 48 / 50
Weight: 212g (Size: 36)
Windshirt

36

38

40

42

44

46

48

Chest Measurement

36
91.5cm

38
96.5cm

40
101.5cm

42
107cm

44
112cm

46
117cm

48
122cm

Inside Arm

23
58.5cm

23
58.5cm

23
58.5cm

23
58.5cm

23
58.5cm

23
58.5cm

23
58.5cm

Neck

19
48.5cm

19
48.5cm

19
48.5cm

19.5
49.5cm

20
51cm

20
51cm

21
53.5cm

Shirt Back Length

29.5
75cm

30
76cm

30.5
77.5cm

30.5
77.5cm

30.5
77.5cm

31.5
80cm

31.5
80cm

Shirt Front Length

25
63.5cm

25.5
65cm

26
66cm

26
66cm

26
66cm

27.5
74.5cm

27.5
74.5cm