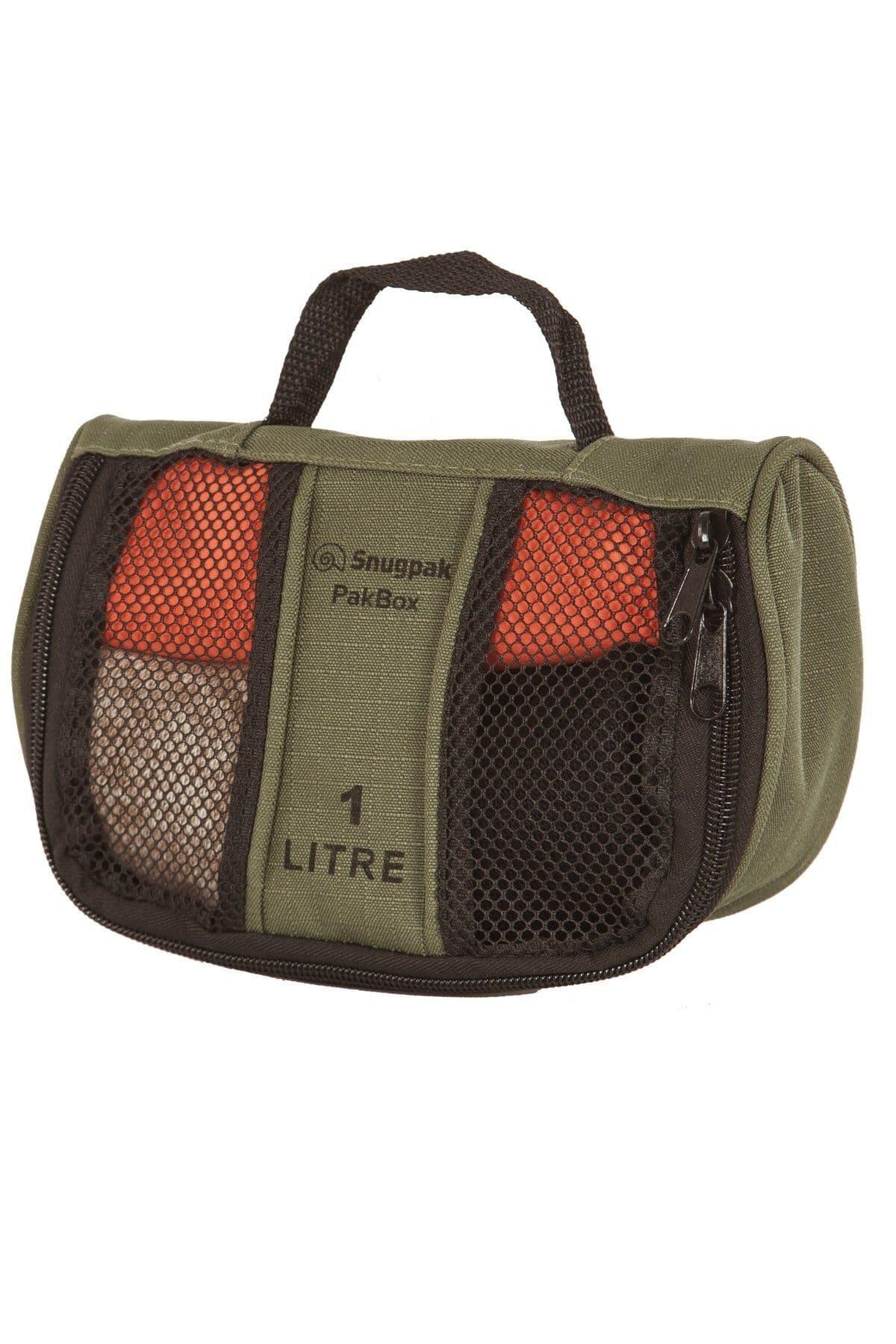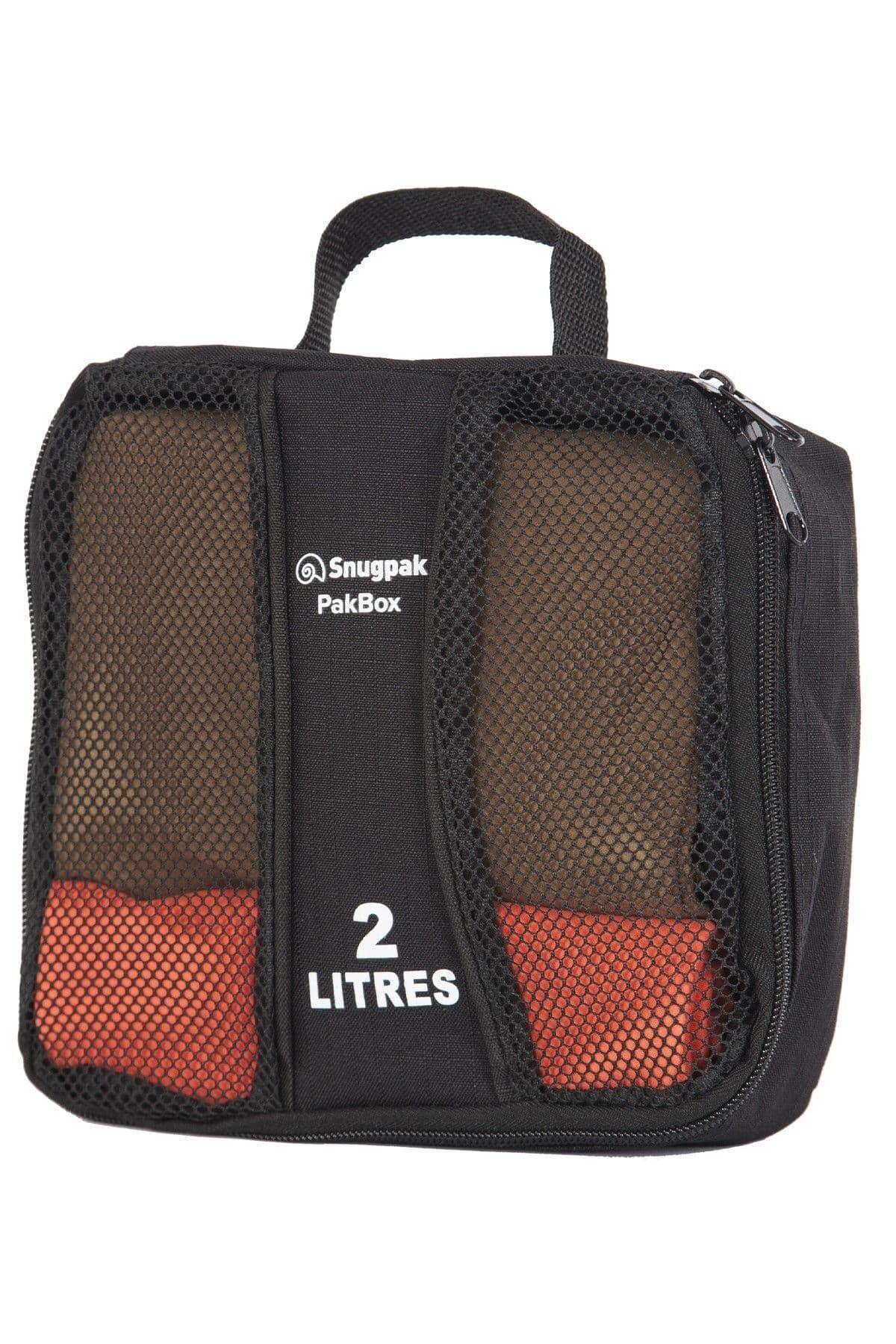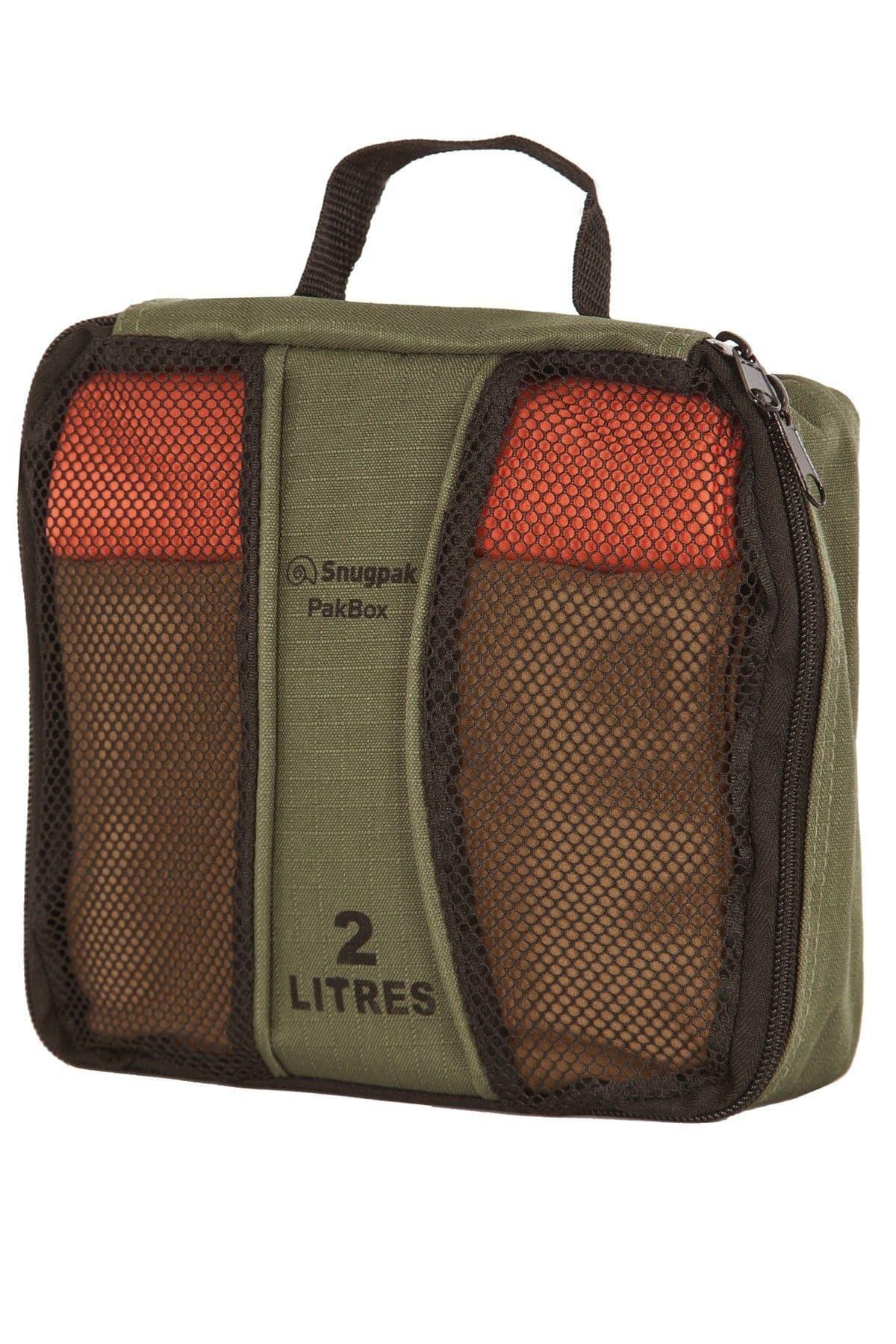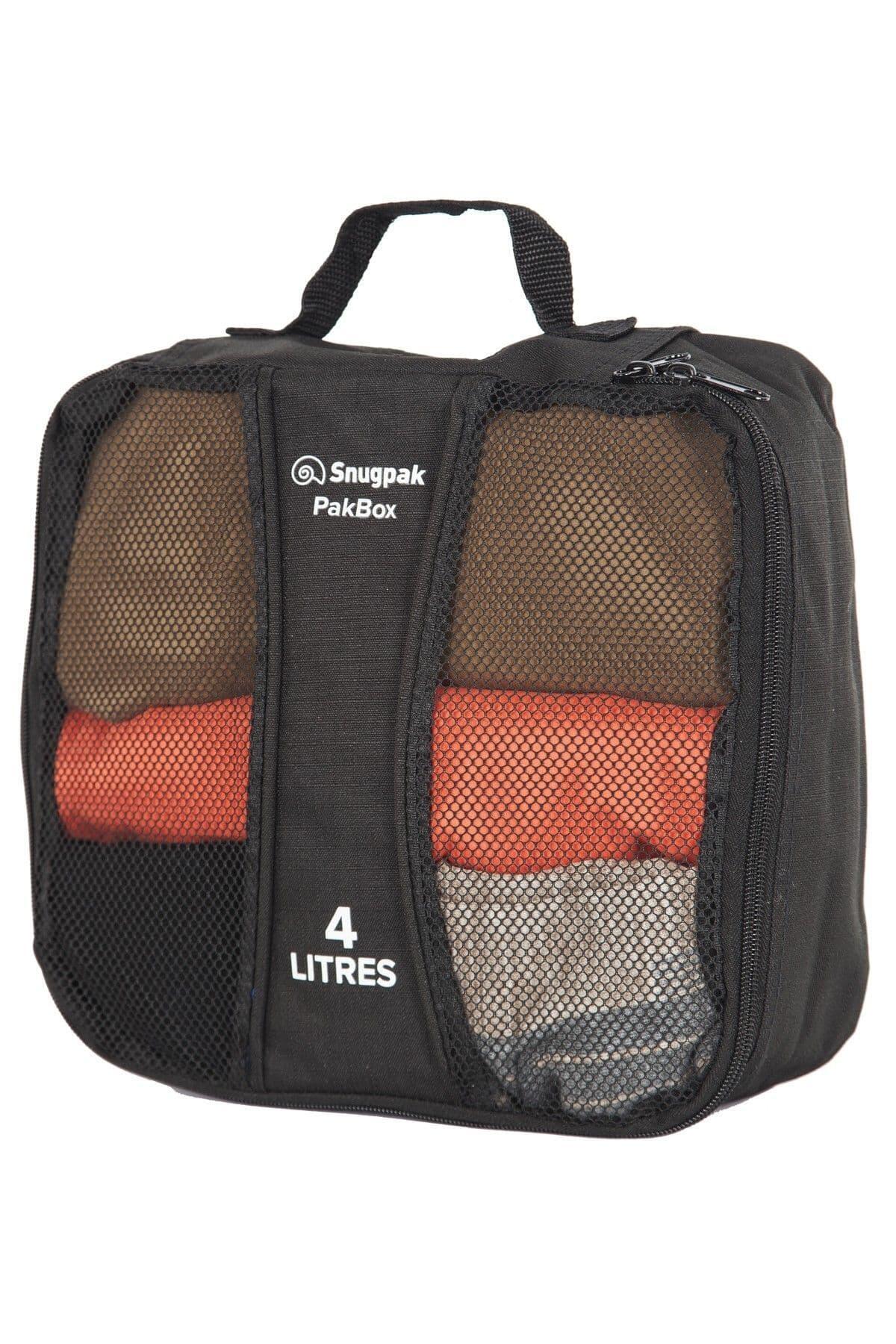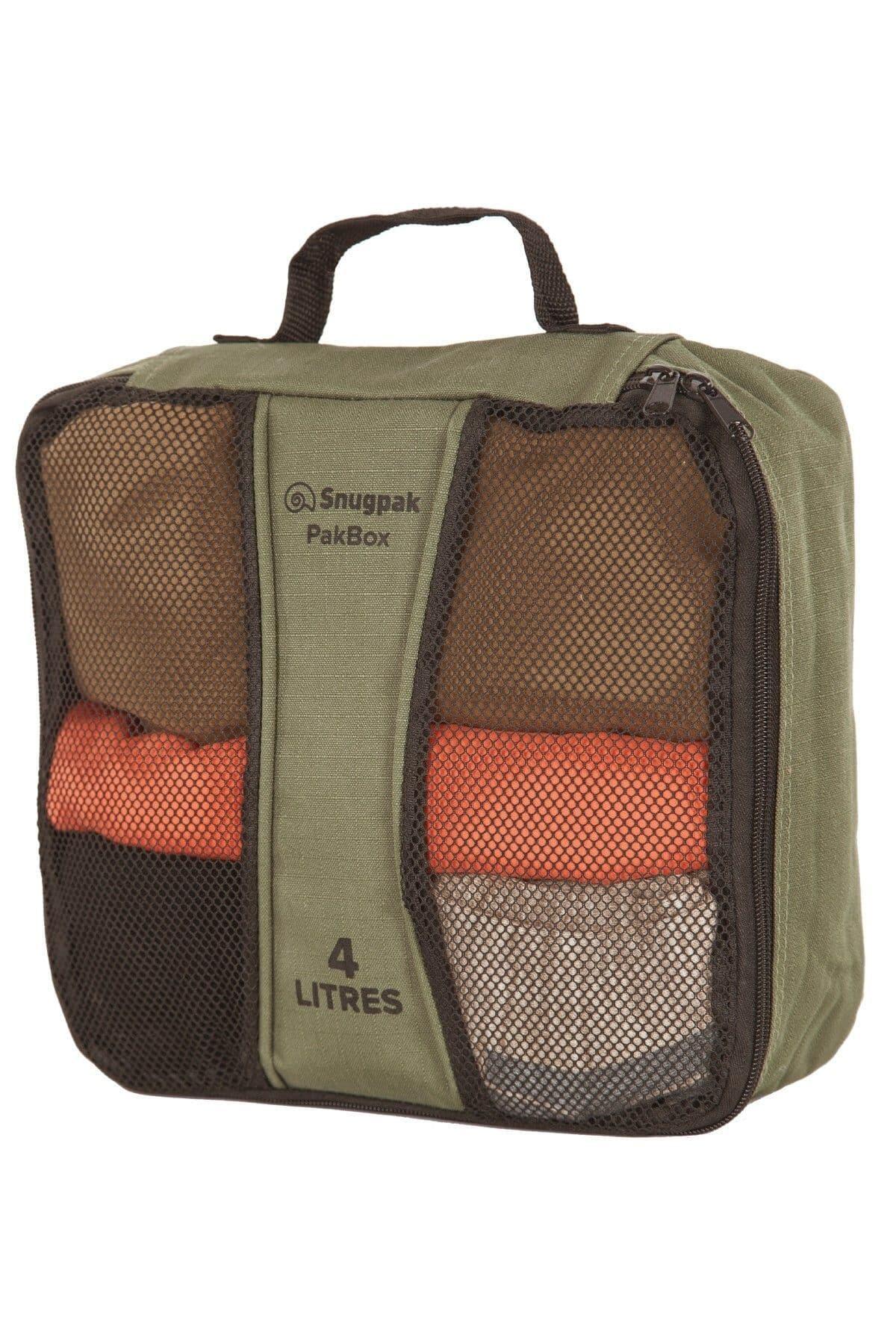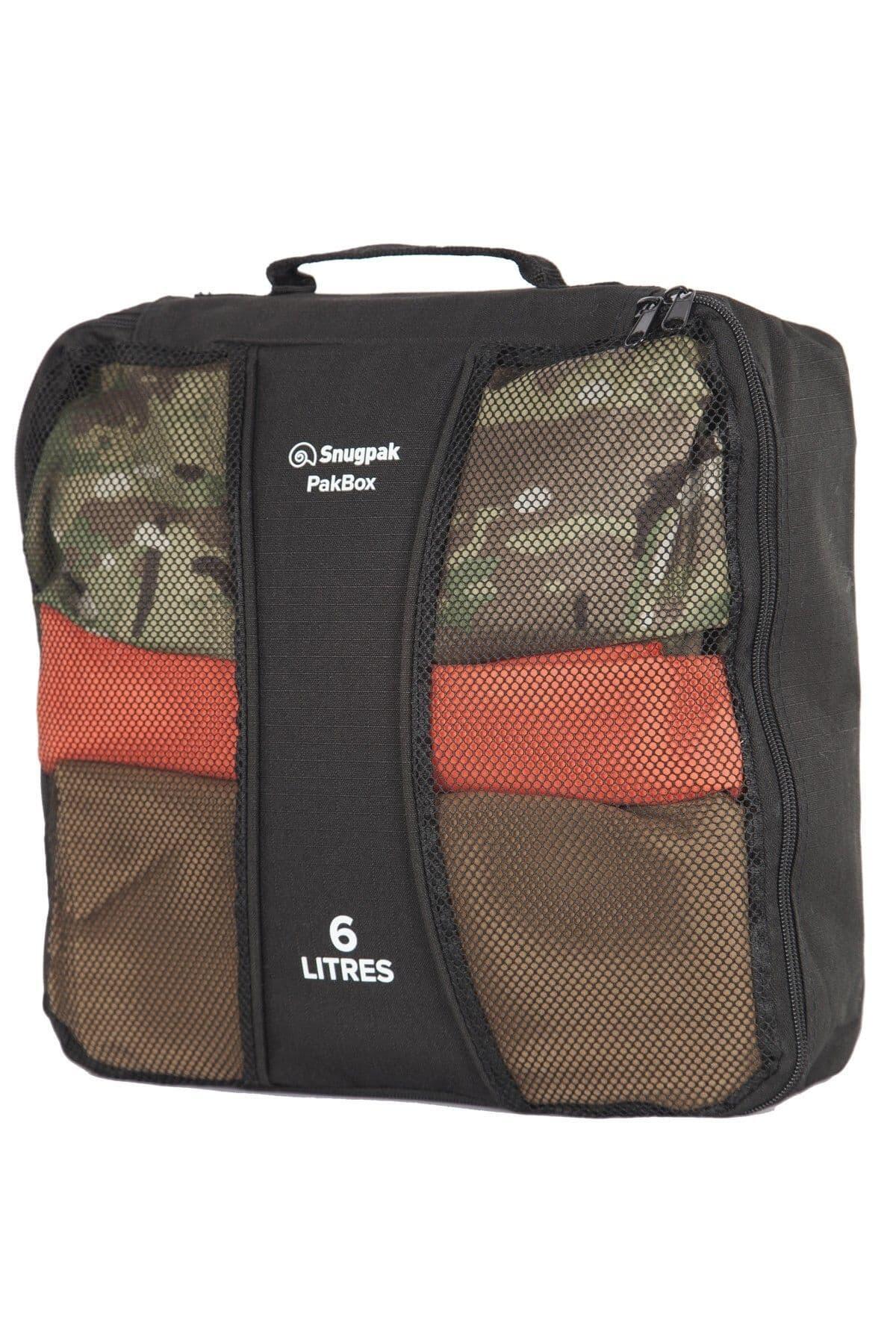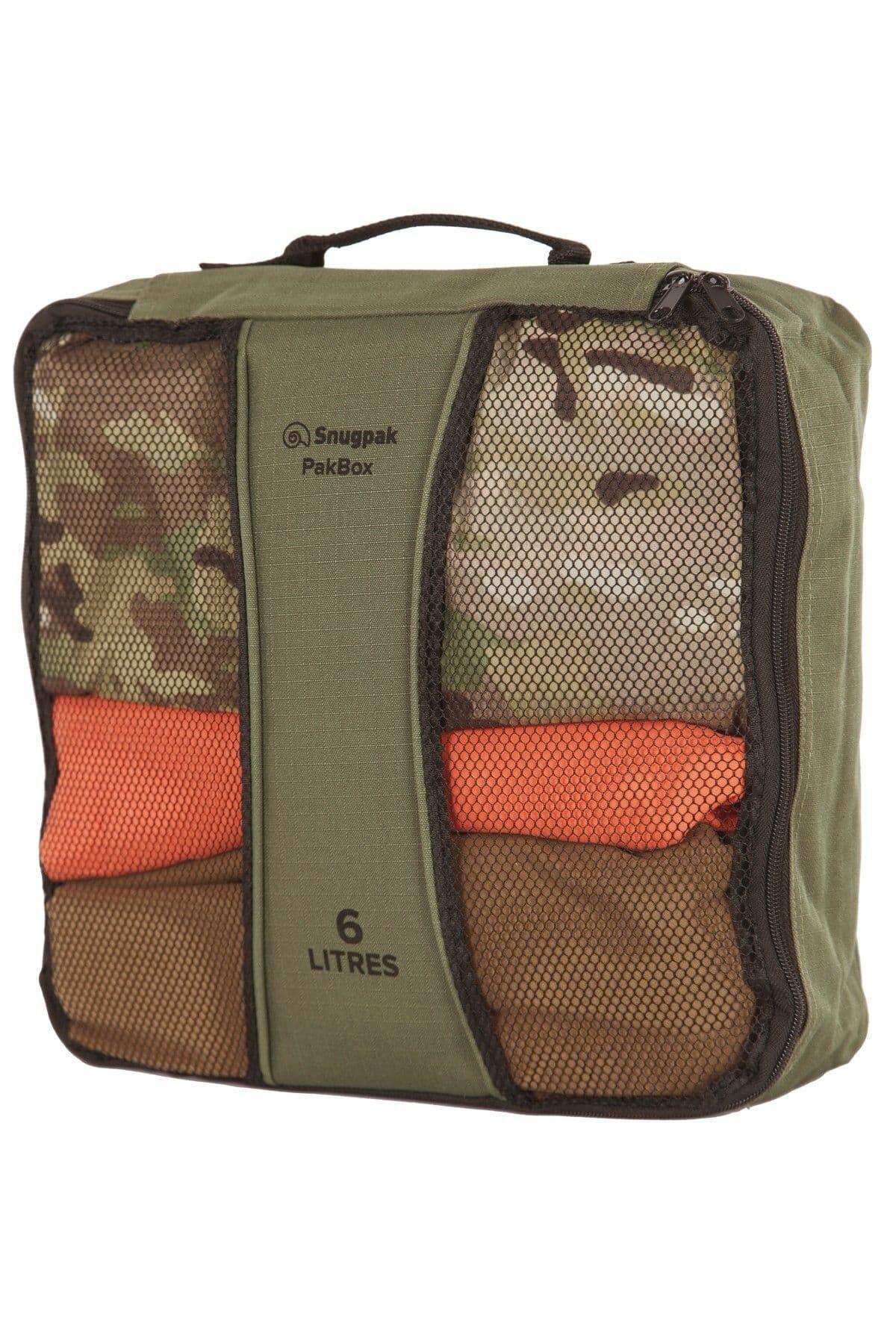 Be the first to review this product.
Snugpak
Packing cubes, keep your rucksack or holdall organised
For storage and protection of clothing, essential items, and equipment, the Pakbox Range of lightweight, functional storage containers come in a range of four sizes, including 1L, 2L, 4L and 6L that can be used individually or stacked vertically or horizontally. Designed to complement both on-the-move storage in packs and rucksacks, as well as more traditional cases, the Pakboxes have a see-through mesh cover, allowing you to quickly identify and select required equipment, as well as an easy way to store clothing and accessories. With robust rip-stop materials and zippers, the Pakbox is perfect to store inside a Snugpak Dri-Sak for complete protection from the environment for your clothing and equipment. 

Whether you are storing smaller items of equipment while on the move or packing larger quantities of clothing and accessories, the Pakboxes provide excellent storage and protection in a lightweight, multifunctional design. Group small items together, store your bivvi bag and tent, or compress clothes for that long venture overseas, the Pakboxes allow compartmentalisation of your equipment, creating more space within your pack, as well as making items easily identifiable for later use. These boxes are the perfect complement to Snugpak clothing and accessories and are ideal to use for under bed storage. Vertical or horizontal stacking of Pakboxes means that you will never lose that essential item again, whether you are on a venture, or just looking after everything at home.
Supplied in Four sizes:

Pakbox 1 (80g): 20cm(H) x 13cm(W) x 8cm(D)
Pakbox 2 (100g): 21cm(H) x 21cm(W) x 8cm(D)
Pakbox 4 (160g): 27.5cm(H) x 28.5cm(W) x 8.5cm(D)
Pakbox 6 (200g): 33.5cm(H) x 35cm(W) x 9.5cm(D)
Specification
Weight:
1L - 80g / 3oz
2L - 100g / 4oz
4L - 160g / 6oz
6L - 200g / 7oz
Fabric: Heavy Duty Polyester
Colours Available: Black, Olive
Sizes Available: 1L, 2L, 4L, 6L
Origin: Imported
Highlights
Compact design 
Fully zipped 
Robust ripstop fabric 
Mesh viewing panel to allow you to quickly identify what's inside
Carry handle 
Perfect to help organise your suitcase or rucksack
GTIN: 8211653990002
TYPE: Wash Bags & Organisers