Turboflame GX7-R Military Lighter
Turboflame GX7-R Military Lighter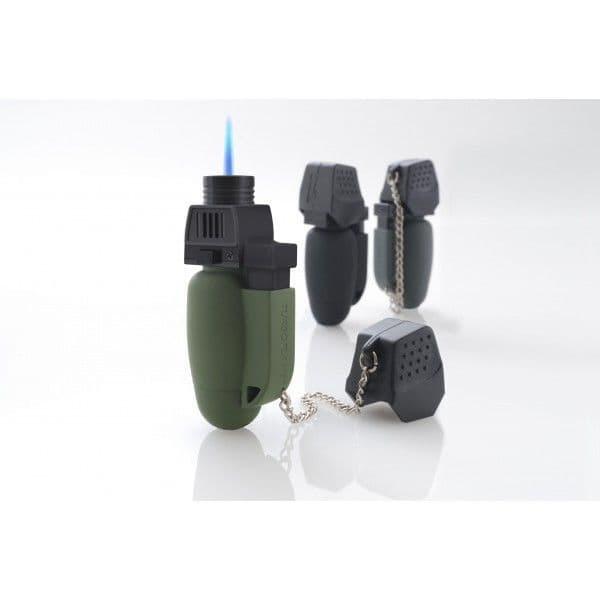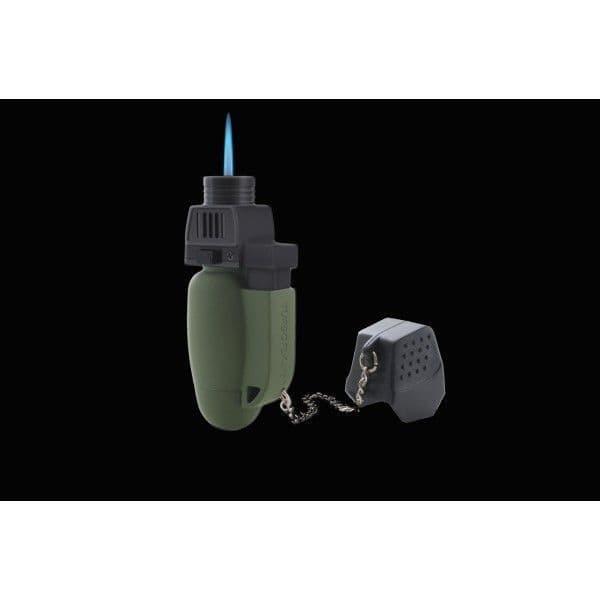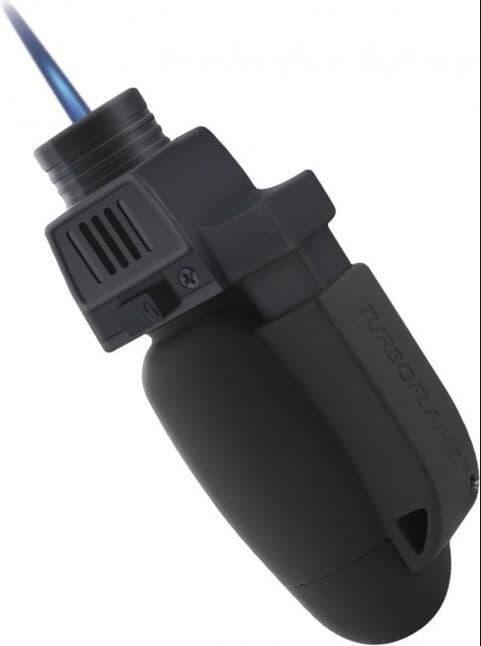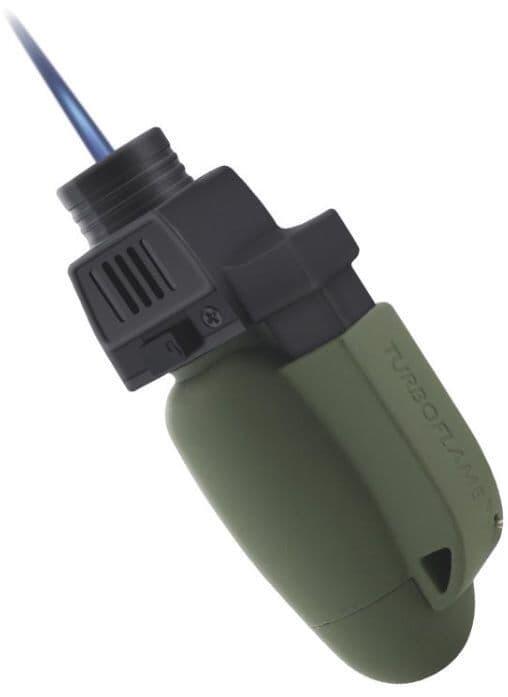 Be the first to review this product.
Turboflame
The new Military, like our previous model Turboflame ® Original, is essential for any outdoor enthusiasts survival kit. It has a heavy duty metal alloy body with rubberised coating for easy grip and is offered in military colours. Its jet-like precision flame reaches temperatures of up to 1300c and has a continuous flame lock that makes it a handy pocket blow-torch which can withstand up to 10 minutes of continuous use.
The rubber safety cap detaches from the lighter body to avoid cap overheating during continuous flame use. When using the continuous flame lock, you can hold the lighter in one hand and reach tight spots such as gas pilot lights and lanterns.
Turboflame® clean burn technology means it can also melt synthetic material without depositing black carbon, so outdoor equipment can be quick fixed without discolouration. Outdoor enthusiasts include Turbo flame in their emergency kits to melt p-tex, seal micro - cracks in boards and canoes, cut and seal PARA rope and blast rust from metal. Turboflame work up to 3000 M (10,000 ft) altitude and dont self-combust at high altitudes.
The very large gas reservoir allows this lighter to carry enough fuel for up to 850 short ignitions or total burn time of 17 minutes (maximum allowable continuous burn time 10 minutes) see operating instructions for more details:  https://www.youtube.com/watch?v=FvkSoVjyfNg
All in all, Turboflame® Military model is the perfect accompaniment to the pocket-knife and flashlight - a must for any survival kit. Ideal for outdoor pursuit enthusiasts, field repairs and craft workers.
FEATURES
Precision pinpoint laser jet flame
Detachable rubber safety cap
Heavy duty metal alloy body with rubberised coating
Adjustable 1300°C Clean Burn © flame
Operates in any orientation even upside down (without bending the flame)
Works up to 3000M (9,800ft) altitude
Electronic piezo igniter (10,000 ignitions)
Wind resistant
Lanyard Fastening hoop
Flame Lock for continuous burn
Size: 3.1" x 1.25" (7.8cm x 3 cm)
Weight: 3 oz (85 gm)
fuel capacity 3.6 ml
850 short ignitions (10 minutes continous and 17 minutes per full tank of gas **)
working flame height 3/4" (2 cm)
GTIN: 5060078870252
TYPE: Lighter